Welcome Fairbuds XL at murena.com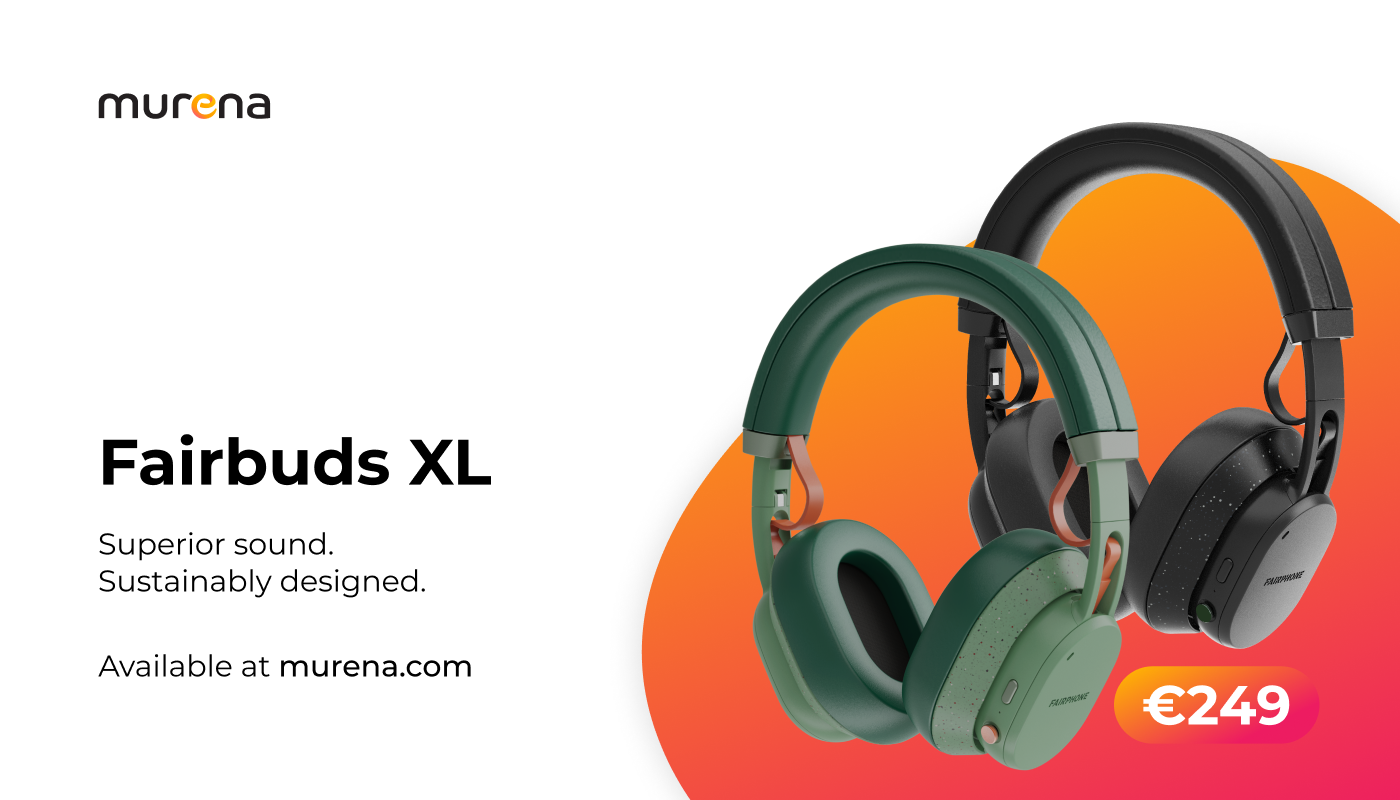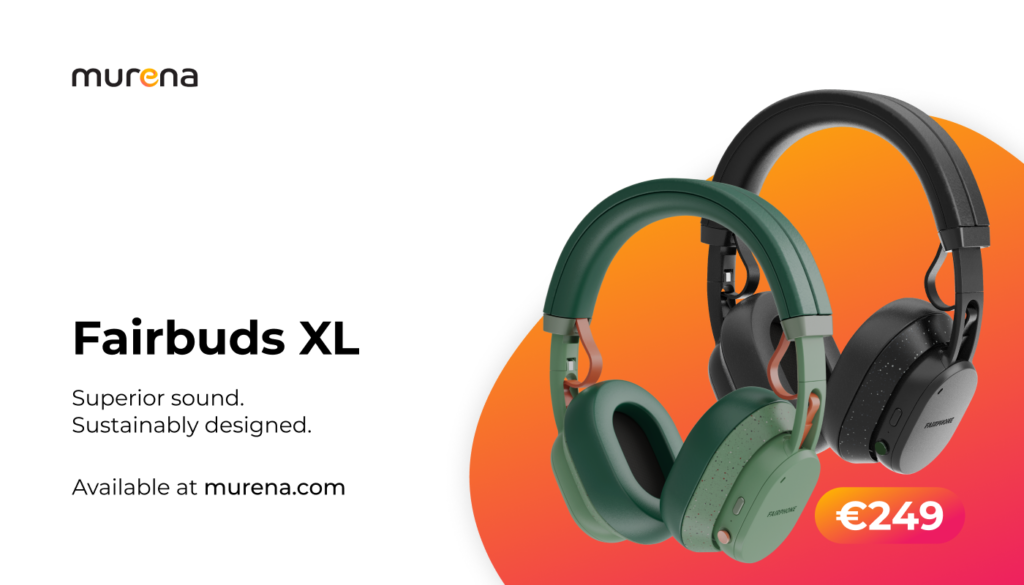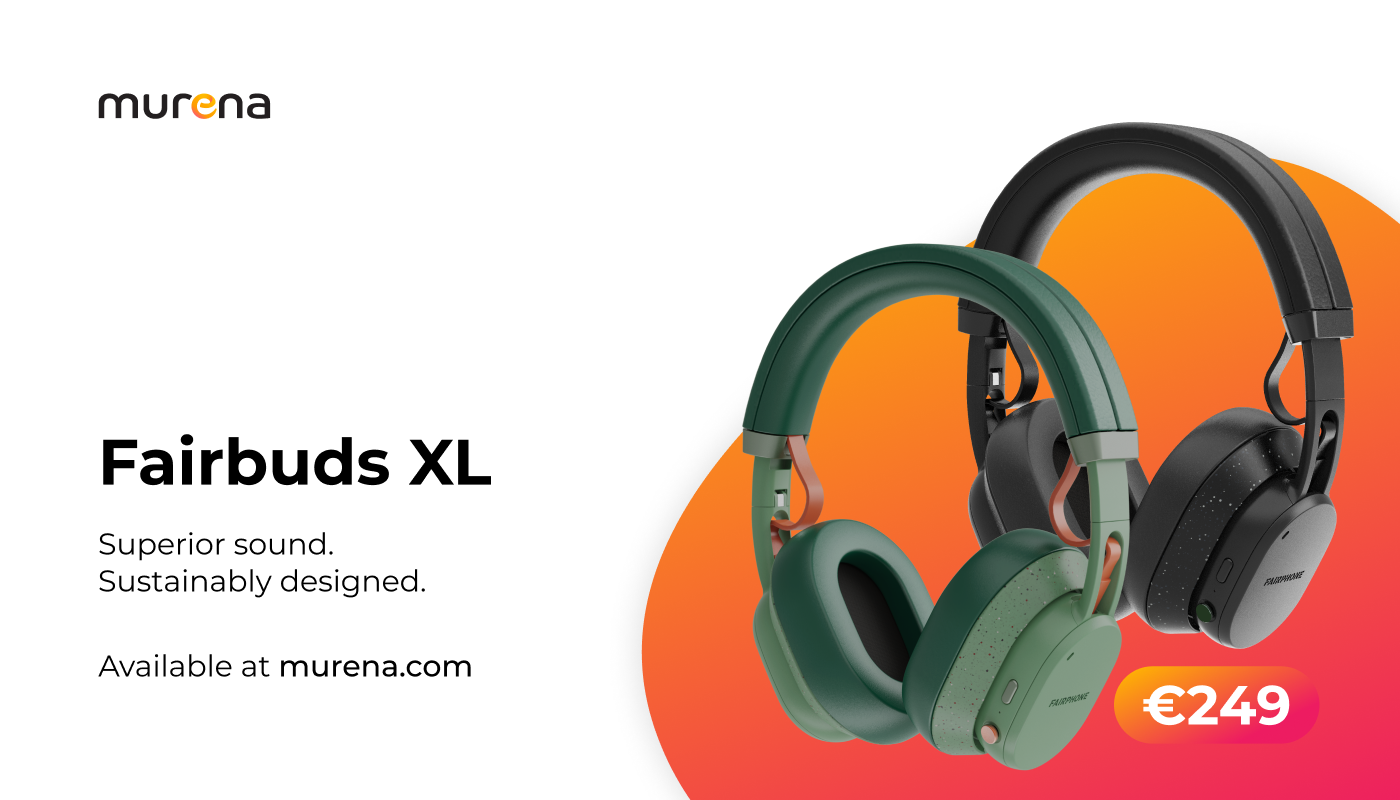 Enjoy a better sound experience of your deGoogled phone with new Fairbuds XL!


Fairbuds XL is the brand-new headset solution by Fairphone that you can find at murena.com


The Fairbuds XL are compatible with all smartphones having Bluetooth version 5.1. And of course, your Murena Fairphone.
With their immersive sound experience, including strong bass, warm mids, clear bright highs and active noise cancelling, they provide an exciting listening adventure.

They are great for music and even better for people and planet as they are the most sustainable headphones on the market – they're designed with fair and recycled materials, and a long-lasting battery.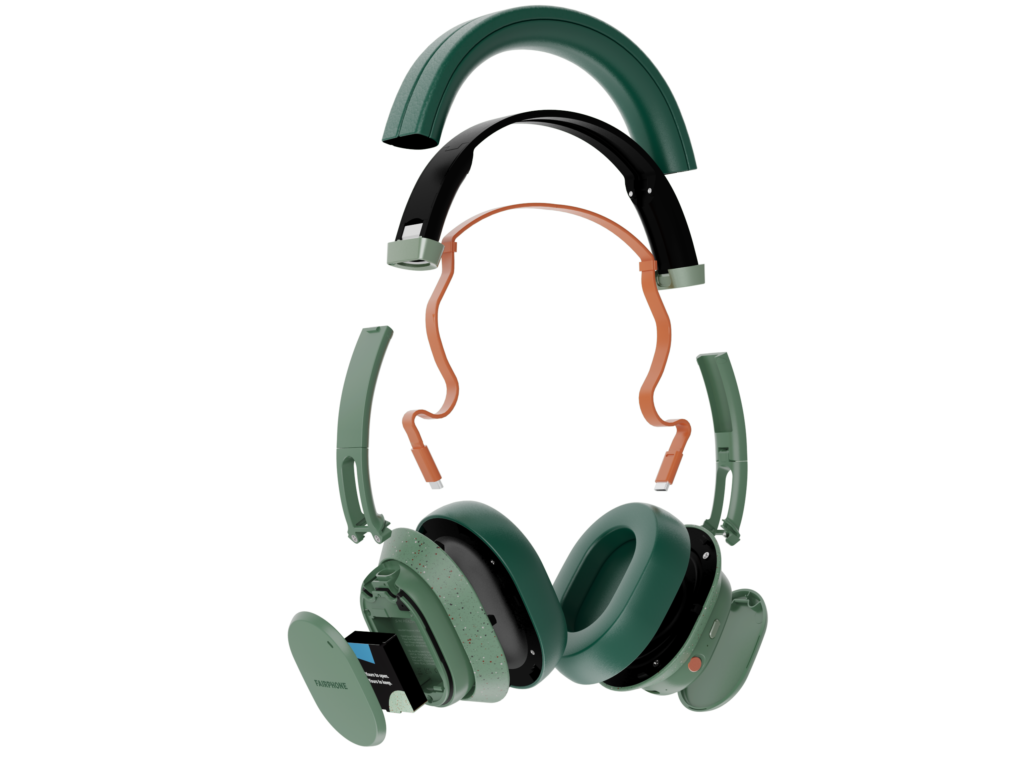 Fairbuds XL are highly repairable: you can get multiple replacements from the earpads, to the headband, the battery and many more. As all Fairphone phones, these Headphones are built to last. Even if you manage to break you headband or wear of your earpads. You only need to replace what you need.
You can have your Fairbuds XL in Green or Black at murena.com.

Buy the Fairbuds XL