Murena Fairphone 4 is now available in the USA!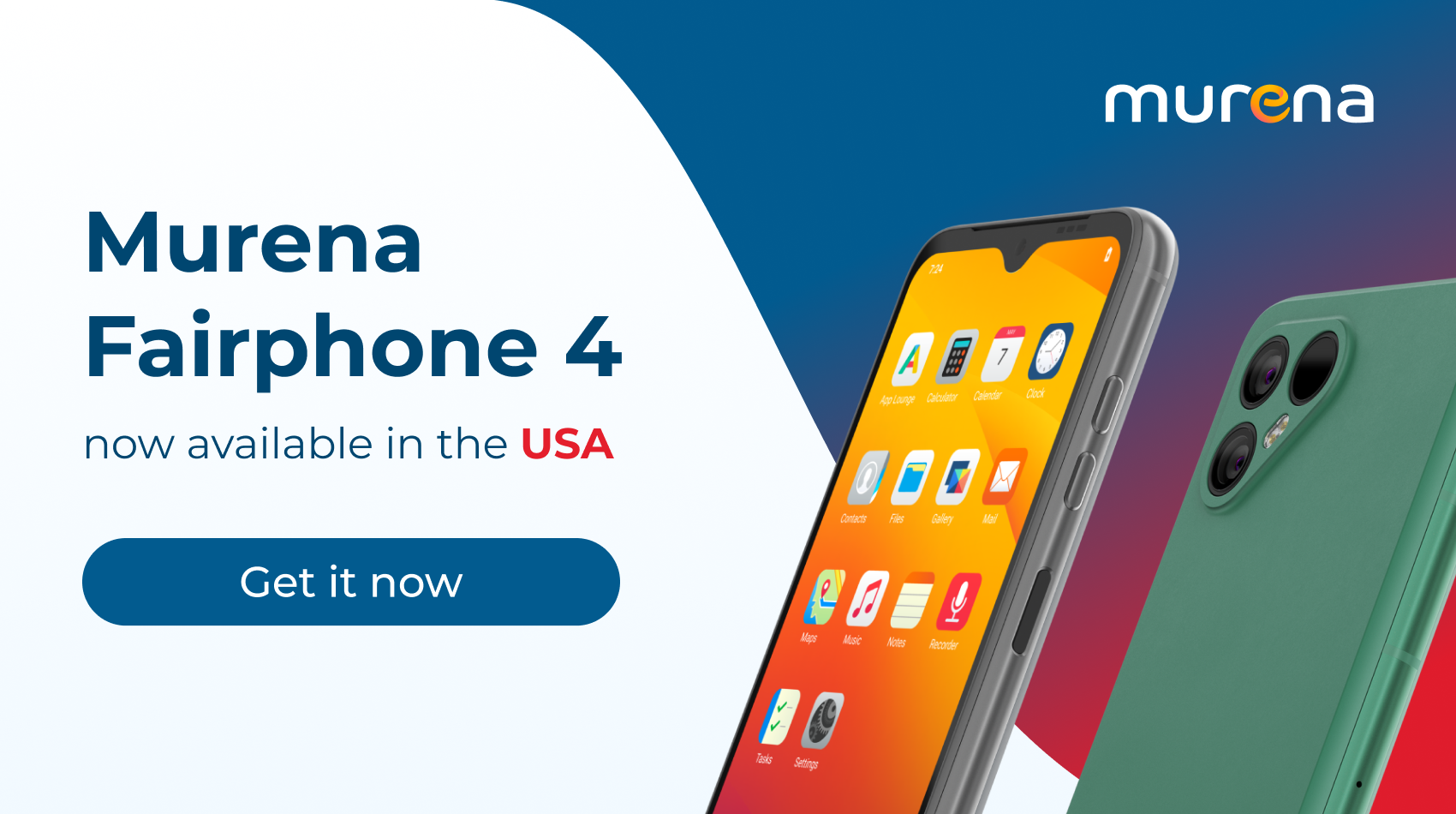 The wait is over!
We have been waiting for this for a long time and now are more than excited to share with you this big news! The highly-repairable, modular and deGoogled Murena Fairphone 4 has finally arrived to the USA.
Murena Fairphone 4 is a more sustainable choice that is made to be fair to people and the planet. Thanks to its unique modular design, Murena Fairphone 4 is built to last, anyone can make repairs with a standard screwdriver!
The device has the highest iFixit score on the market – 10/10. Murena Fairphone 4 is also the first modular phone with an IP rating. It has a rating of IP54, meaning that the device is protected from dust-ingress and protected from rain. This is also the first smartphone certified according to TCO Certified, a third-party sustainability certification for IT products.
Your privacy is all covered with our deGoogled operating system /e/OS running on the device. Download all your favorite apps at our alternative store "App Lounge", vet them for privacy and cut unnecessary permissions and trackers using "Advanced Privacy" tool. /e/OS keeps your data safe by default: all default apps are Open Source and fully private.
Murena Fairphone 4 is available to purchase exclusively at murena.com.
Comments are closed.